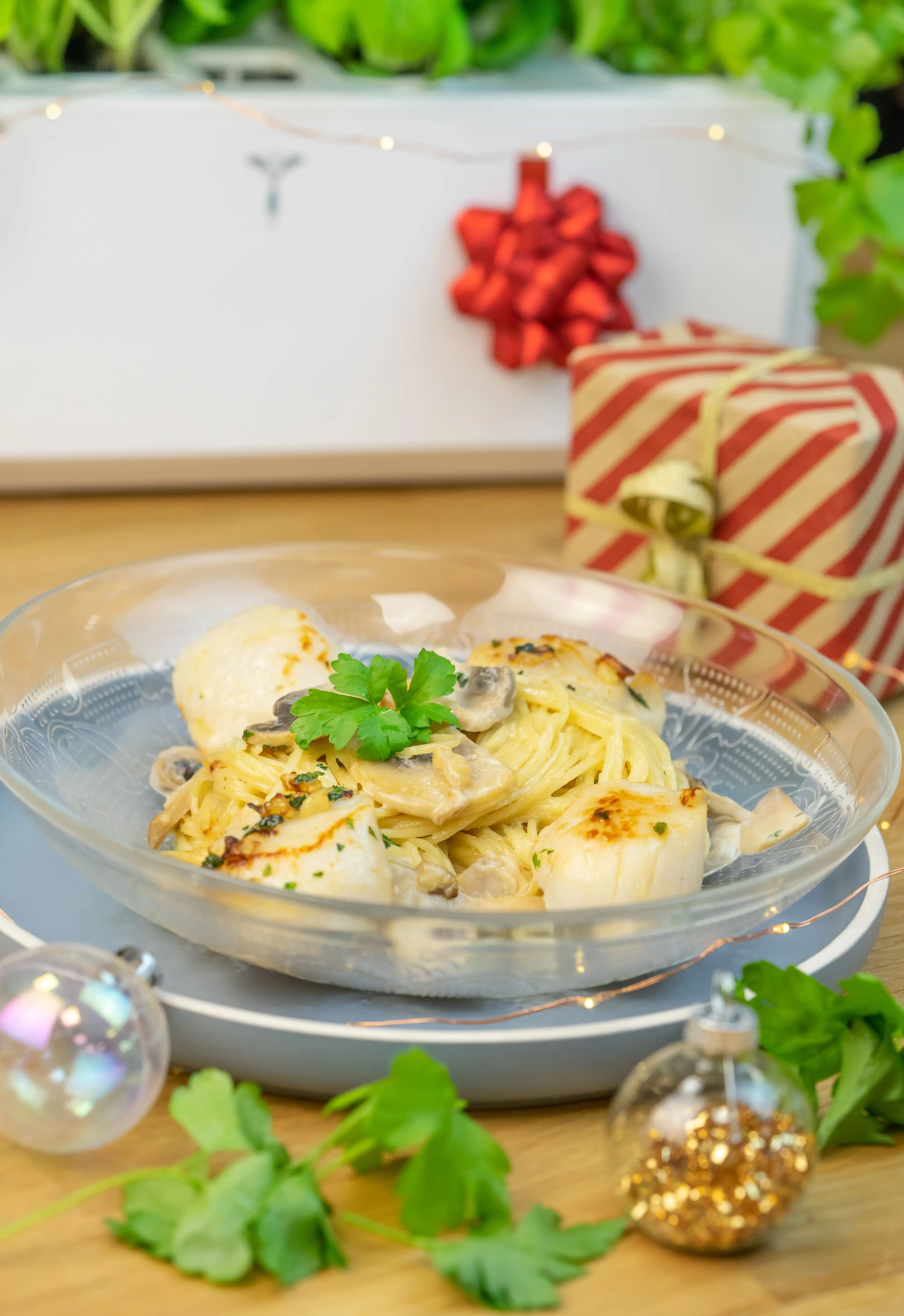 Scallops with parsely butter and capellinis with forestry sauce
    For this Christmas Eve, let's go all out with these
    scallops with parsley butter and capellini with forestry sauce!
Ingredients for 1 person
4 scallops
1 clove garlic
Semi-salted butter
A few leaves of Véritable® parsley
100g of capellini
2 button mushrooms
Whole cream
1/2 onion
Salt & pepper
         Dice the garlic and onion. Finely chop the parsley and the mushrooms into thin strips.
          In a saucepan, melt the butter over medium heat. Add the garlic, onion and parsley and sauté for a few minutes. 
         When the smell of garlic begins to spread, place your scallops in the pan. Fry for 2 minutes on each side, then keep warm.
         Cook the capellini according to the instructions on the package. Drain and set aside.
         Use the same pan as before to brown the mushrooms, and add the cream when they are well seared. Mix so that the cream takes the taste of the mushrooms, then put the capellini in the sauce.
      You just have to arrange your plates with a few sprigs of parsley on top. To be enjoyed hot!
      Merry Christmas!