The Véritable® autonomous indoor garden
Grow aromatic herbs, baby herb salad, edible flowers and baby vegetables at home, all year round, effortlessly!
AUTONOMOUS
The Véritable® Garden is completely autonomous. It gives automated lighting, irrigation and nutrients to your plants. All you have to do is to harvest!.
EFFICIENT
The Véritable® Garden is a concentration of technologies. It provides the perfect growing conditions for each type of plants and ensures high quality and plentiful harvests.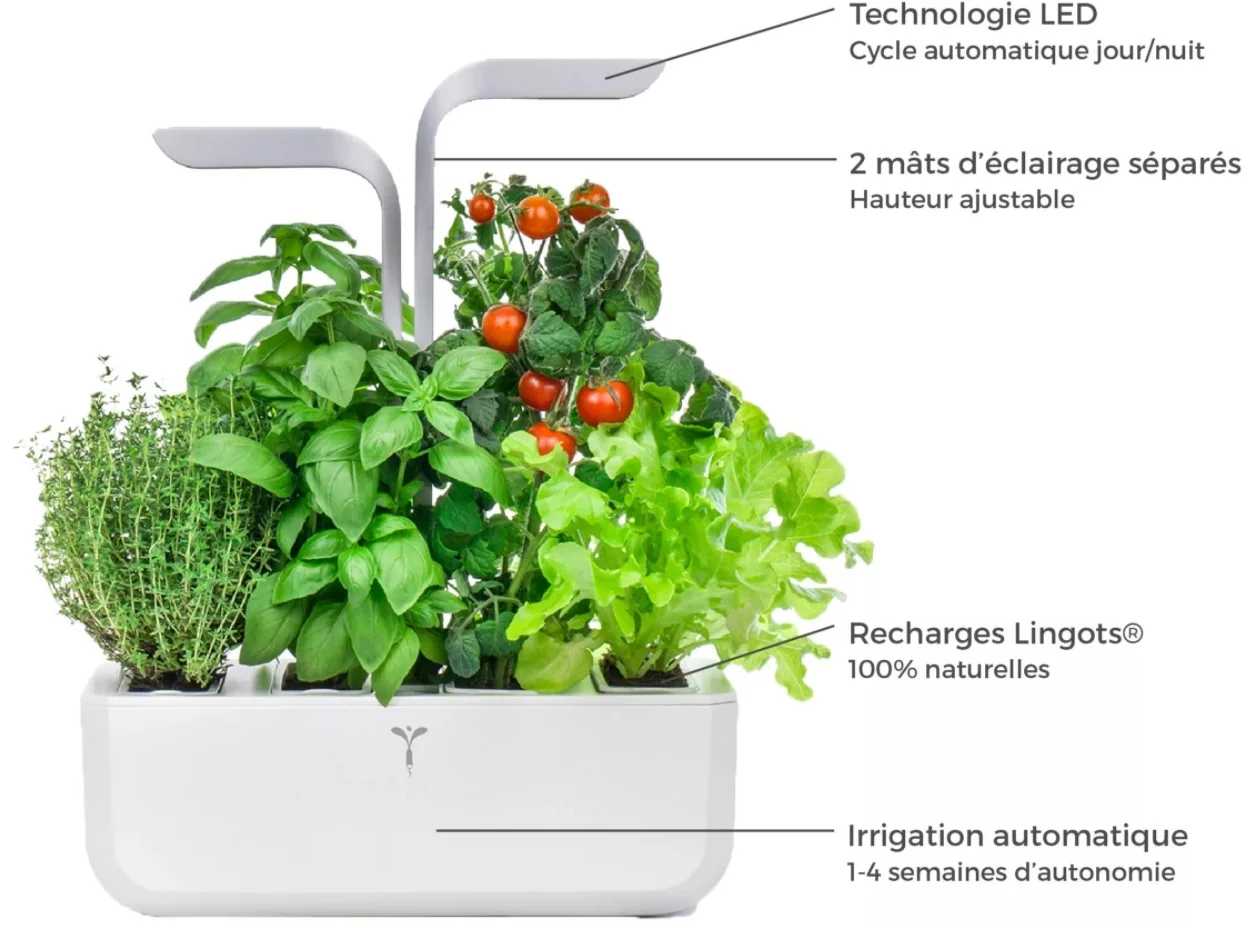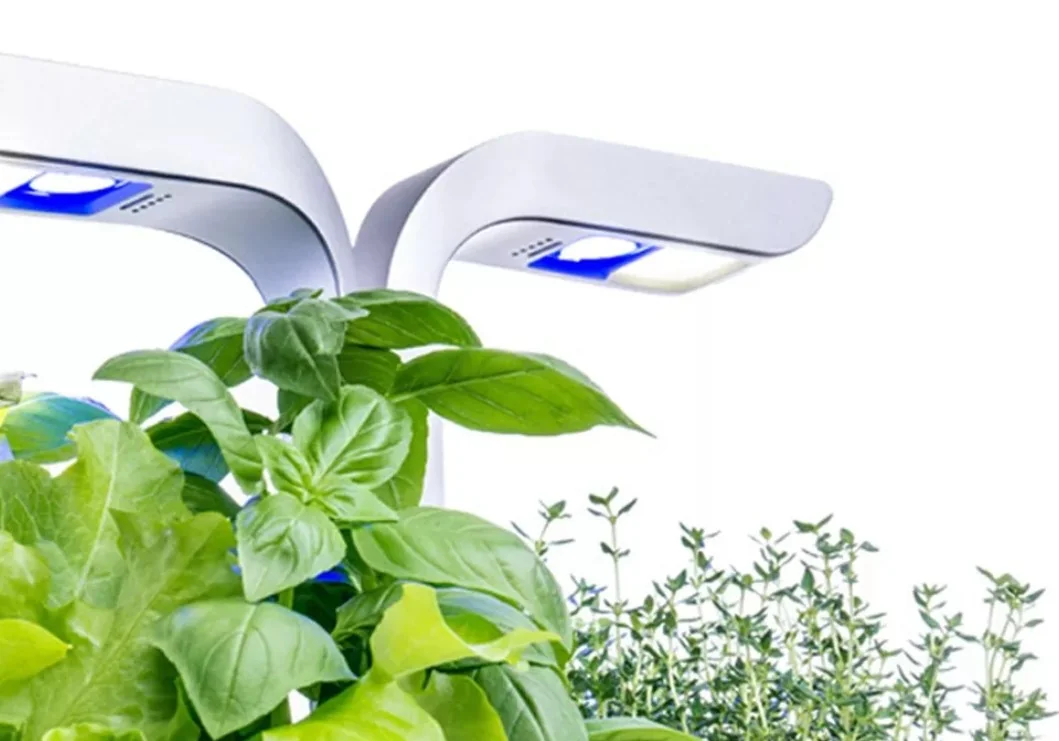 LED TECHNOLOGY
After 2 years of Research & Development, Véritable® has developed a cutting edge technology LED lighting that matches your plants' needs. Its power ensures a quick growth and increases the taste of your plants. Indeed, the chosen wavelength enables the development of plant's essential oils: this contributes to enhance the flavour of your herbs.
Automatic day night / cycle.

Your garden manages its lighting cycle by itself.
4 FLAVOURS ON HAND
Grow 4 different plants at the same time. Each Lingot® grows independently, for more flexibility. Get your 4 favourite plants on hand, in your kitchen, all year round, for tasty varied, healthy and coloured recipes.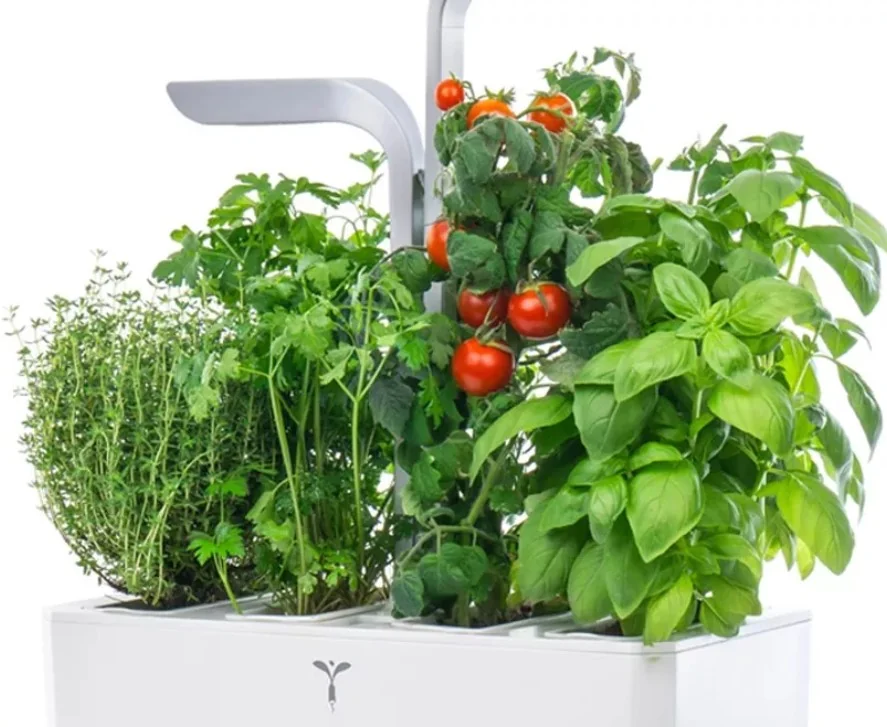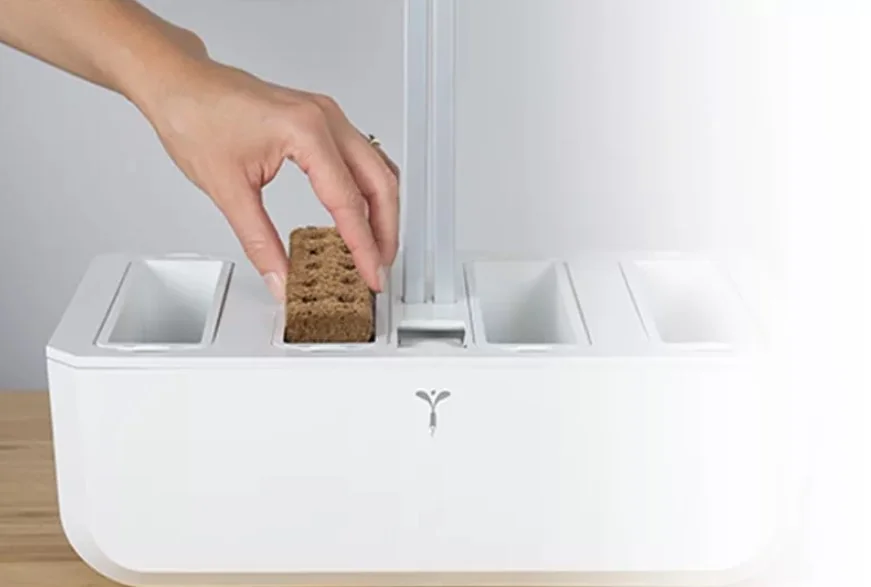 EASY AND QUICK
Interested in gardening but don't know how? The Lingots® helps you to easily grow plants quickly. Even if you don't have a green thumb! Leave your gardening books aside, the Lingot® gives your Sweet Basil everything it needs. Nothing has to be added. Insert a Lingot®, and that is all!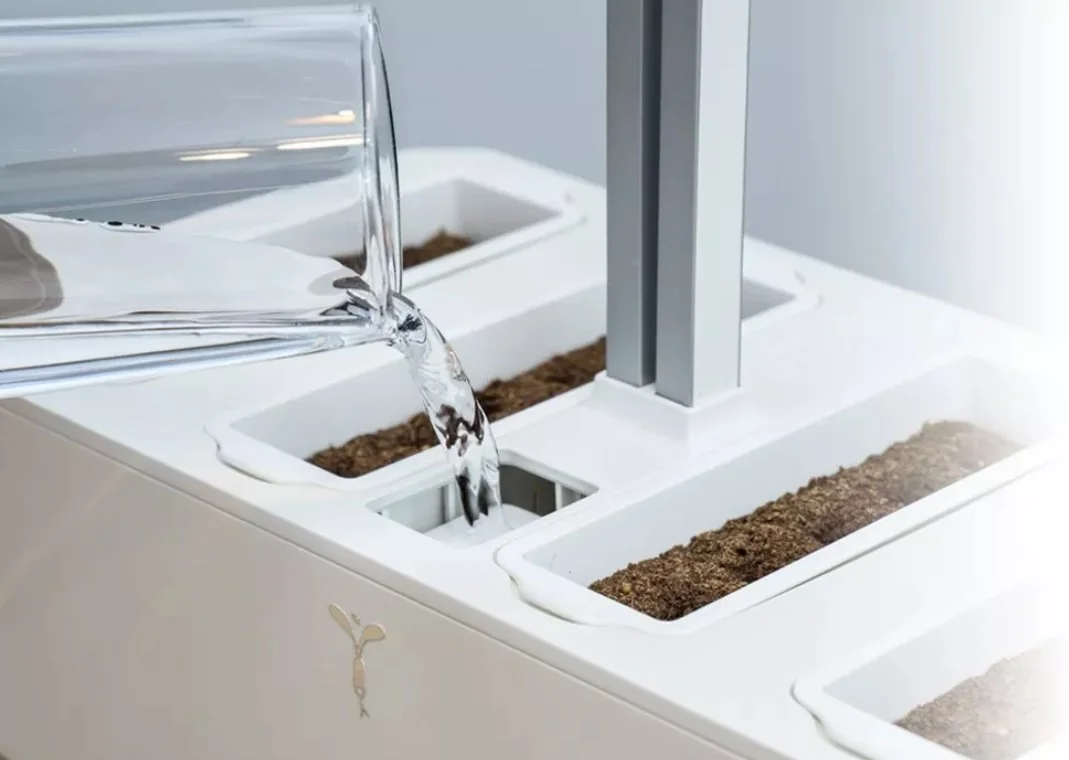 INTEGRATED WATER RESERVOIR
The automatic watering gives the perfect amount of water to your plants. Each plant gets exactly the quantity needed, for an optimal plant growth. Enjoy the water autonomy up to 4 weeks.
2 ADJUSTABLE LIGHTING MASTS
The two separated and adjustable lighting masts give the perfect light intensity to your plants, whatever their size.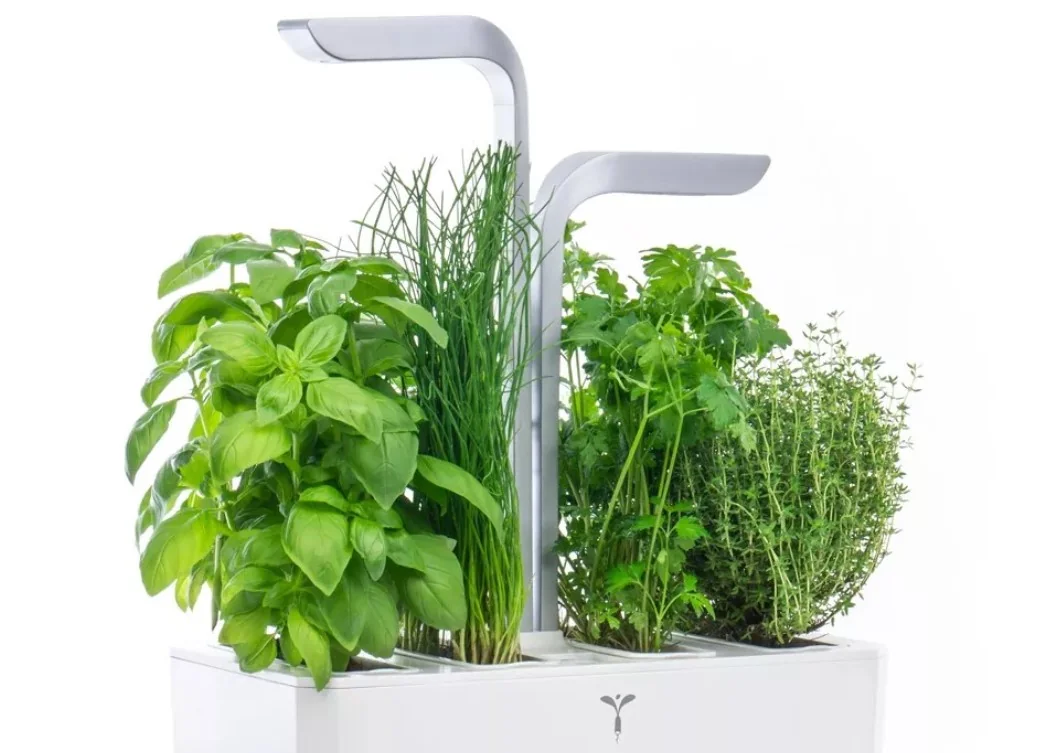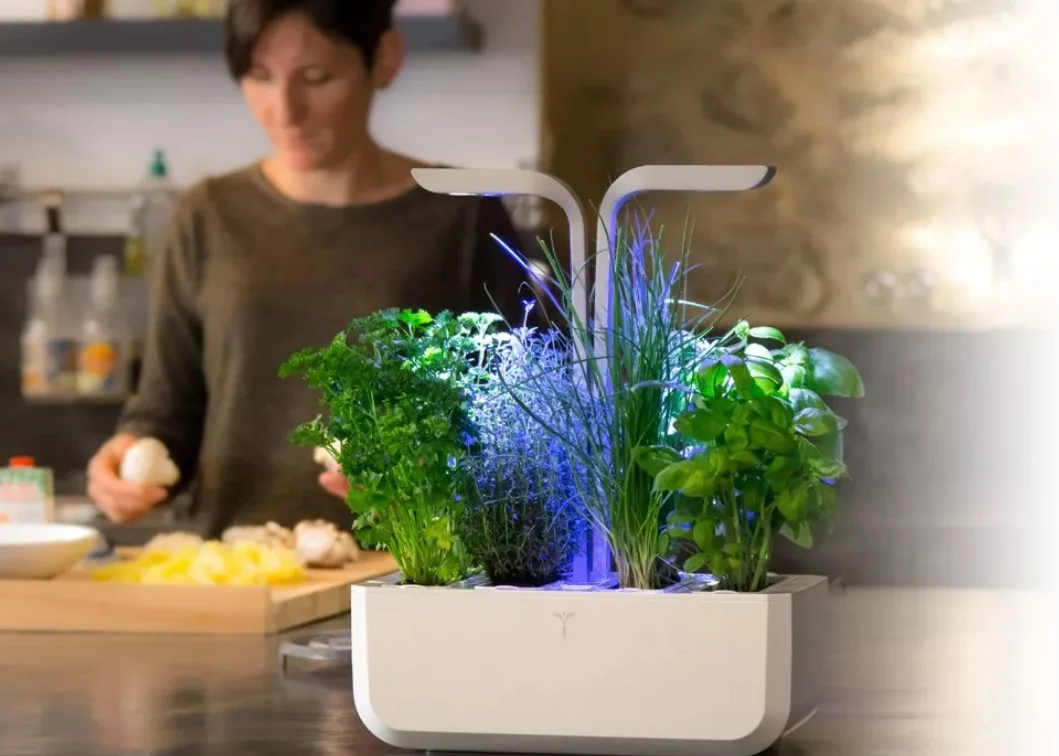 WATER LEVEL ALARM
Your Véritable® Garden warns you when it is time to add water. When the water reservoir is almost empty, the LEDs start blinking blue. Then you know it is time to fill the reservoir.
SMART VERITABLE® GARDEN
Available on the SMART range, the Adapt'LightTM technology automatically increases or decreases the LEDs's intensity according to the ambient light. This gives the right amount of light to your plants, at all times. Ideal for sunny rooms.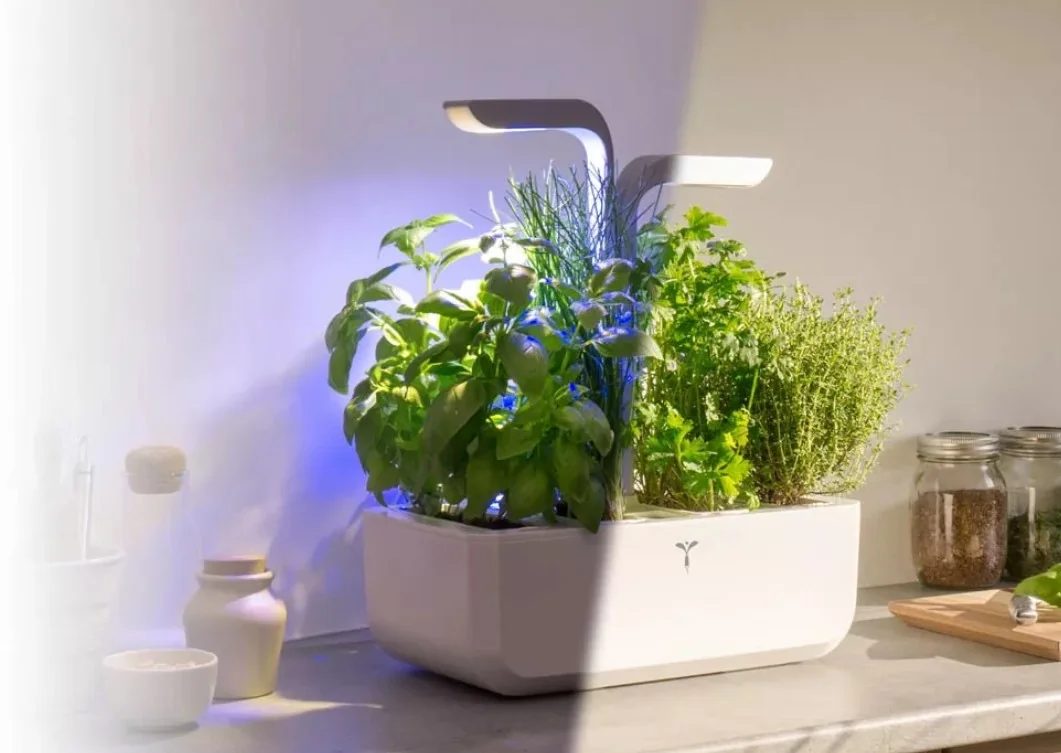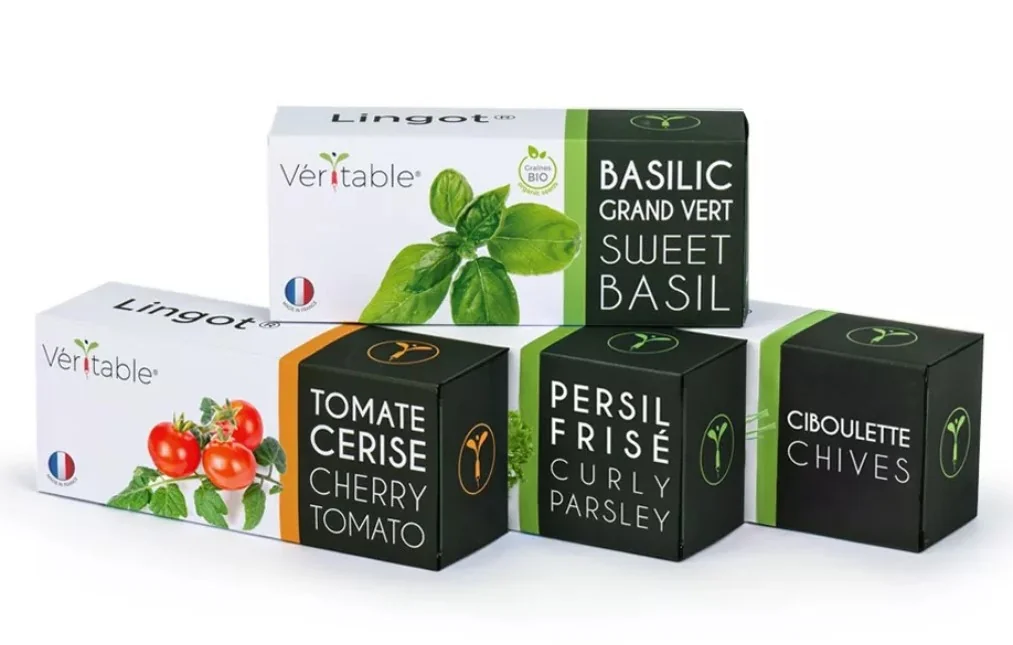 MORE THAN 50 FLAVOURS
Discover a richness of powerful flavours with the Véritable® Lingots® range. Rediscover the great classics herbs for your tomato basil salads, and dive in the refined and exceptional flavours of fresh oregano, lemon basil and all the original herbs, greens and edible flowers.

CONNECT EDITION