 
Grow anything Lingot®
Grow your own species!
The seedless Véritable Lingot® lets you give free rein to your imagination and reveal your gardening talents.
Take advantage of Véritable Lingot® technology: 100% natural (GMO and pesticide-free), ready-to-use refills (patent pending).
Seedless Lingot® compatible with the Véritable® garden range
Species: Seedless

4-6 months harvest depending on species
Experience a unique indoor gardening journey with the Seedless Lingot® for autonomous indoor gardening. Whether you're a creative culinary enthusiast or an experimental gardening aficionado, our innovative system empowers you to not only cultivate aromatic herbs and crisp vegetables but also explore the germination of a wide array of imaginable species, effortlessly.
Why Choose Our Seedless Lingot®?
Ease of Use: Bid farewell to the complexities of germination and transplanting. Our all-in-one solution is designed to simplify the cultivation process, even for gardening novices. Just add your own seeds and watch them flourish in a self-contained environment.
Exciting Experimentation: Unleash your creativity by experimenting with the germination of various plant species. From exotic flowers to rare vegetable varieties, create your personal gardening laboratory and unearth what can thrive in your autonomous indoor garden.
Time Savings: By eliminating the need for sowing, you save precious time to focus on the exciting aspect of experimentation. Simply place your seeds in the autonomous indoor garden's refill and witness astonishing results.
Robust Growth: Our special formula, combined with your chosen seeds, promotes vigorous and wholesome plant growth. Revel in bountiful harvests and exceptional flavors from your own trials.
Optimized Space: Whether you possess ample room or a compact kitchen, our seedless plant refill for autonomous indoor gardening suits all settings. Cultivate your preferred plants and venture into new varieties, even within confined spaces.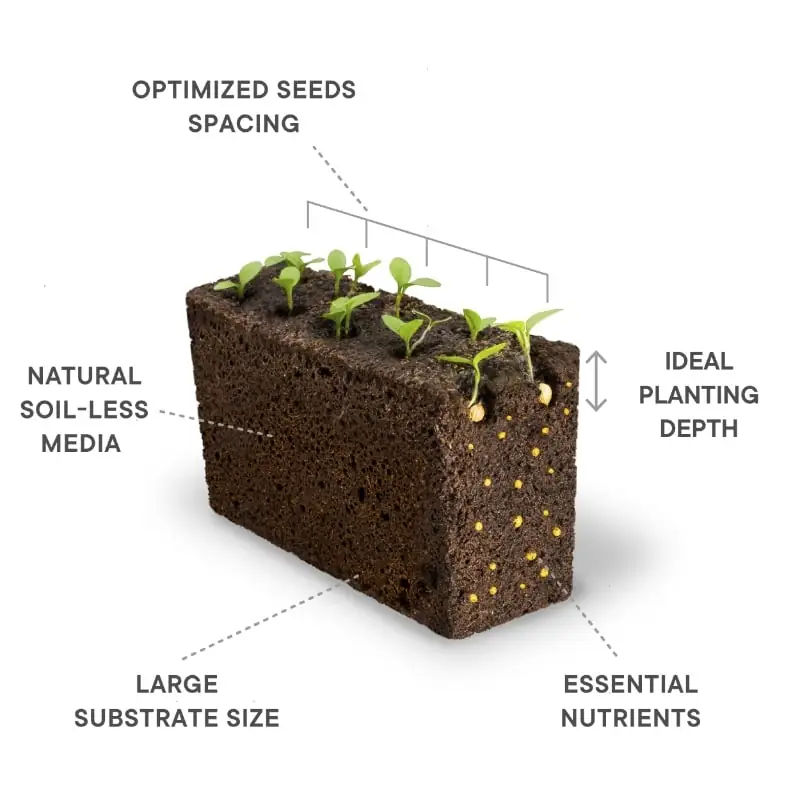 How It Works:
Insert your Seedless Lingot® into the basket.
Add your selected seeds to the refill and place it into your autonomous indoor garden as per the provided instructions.
Marvel at the germination and growth of your unique plant experiments, free from concerns about watering.
Harvest fresh and flavorful produce once your plants reach maturity, relishing the success of your experiments.
Embrace the Seedless Lingot® today and metamorphose your space into a botanical discovery haven. Indulge in the joy of crafting, cultivating, and harvesting top-notch ingredients right at home.
Order now and relish all the advantages of a personalized, experimental, and carefree cultivation journey.
Note: As Véritable® is not the source of the seeds used, the germination guarantee does not apply to this Lingot®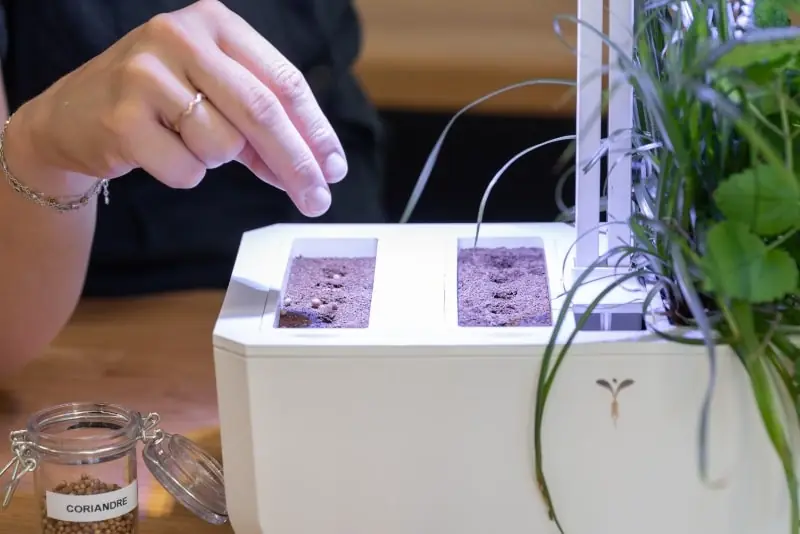 Insert the seedless Lingot® into your Véritable® autonomous garden
Add your own seed varieties

Wait a few days and enjoy your harvests or seedlings.