Pre-order your Gourmet and benefit from unbeatable prices
SELF-SUFFICIENT INDOOR & OUTDOOR GARDEN​
Gourmet is a modular garden that's easy to use and accessible to all. Self-sufficient in water from 2 weeks to infinity, plants can be grown both indoors and outdoors. Rapid growth is guaranteed with its LED grow lighting.
Balcony, terrace, flat roof, pathway, garden, kitchen, living room... Gourmet is suitable for any kind of layout thanks to its sleek and elegant design.
Winter is coming? Just bring it inside and keep on growing with the INDOOR lighting kit.
1, 2 or 3 levels? Stand-alone, wall-mounted or as a balcony planter? The possibilities are numerous and meet all needs. Gourmet is the first autonomous, versatile and evolving vertical garden. It is adapted to each use, whether it is decorative or food. The irrigation kit provides total water autonomy.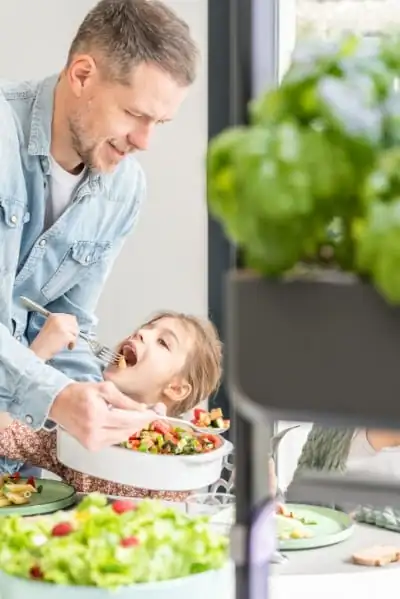 Rediscover the pleasure of food diversity by enhancing your dishes with incomparable flavors.
Grow 6 plants per level, or 18 varieties simultaneously. Choose from a range of 74 varieties of Lingots®.
The seeds of our plants are ORGANIC or untreated: pesticide-free, GMO-free and selected from French seed companies.
And You are the producer! It is as short as possible from the seed to the plate. Your herbs keep all their vitamins. There is absolutely no intermediary who makes your plants travel. The carbon footprint is therefore reduced to a minimum.
AUTONOMOUS IN WATER UNTIL INFINITY​
Thanks to its automatic watering kit, you don't even have to think about filling the reservoir!
A safety device prevents overflow and ensures that your plants always have just the right amount of water.
Now you can go on vacation for months on end without worrying about the health of your plants.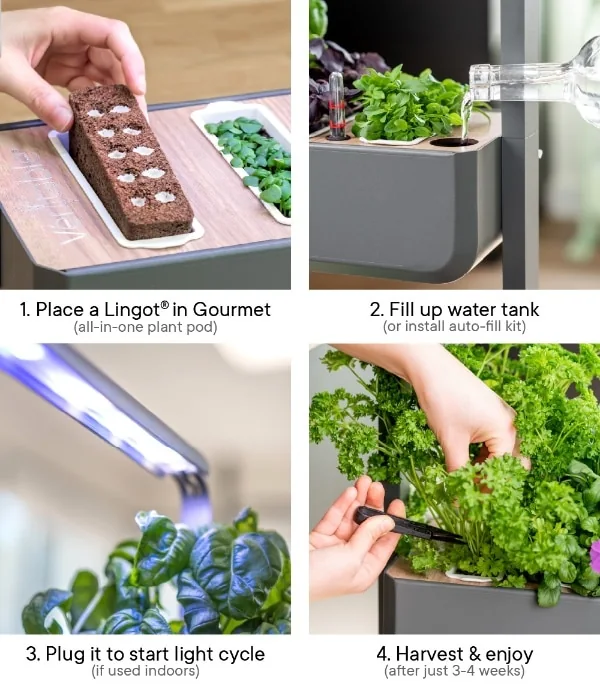 The pleasure of gardening is also accessible to those who do not have a green thumb!
Watering, sunlight, gardening... It's not that easy to get plants to grow properly.
Fortunately, with Gourmet, you can't go wrong!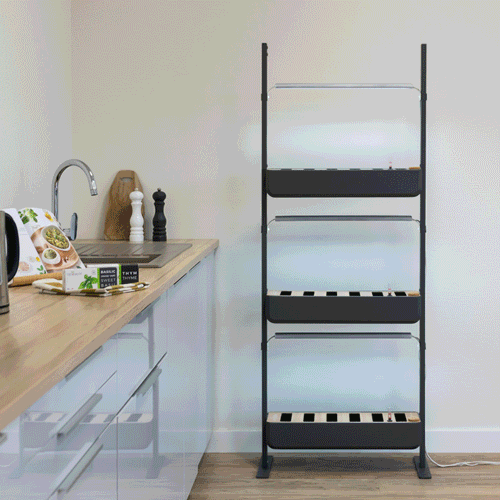 It is possible to grow up to 18 plants simultaneously, edible, decorative or depolluting, to be discovered among 74 varieties of Lingots®: 100% ecological and ready-to-use refills.