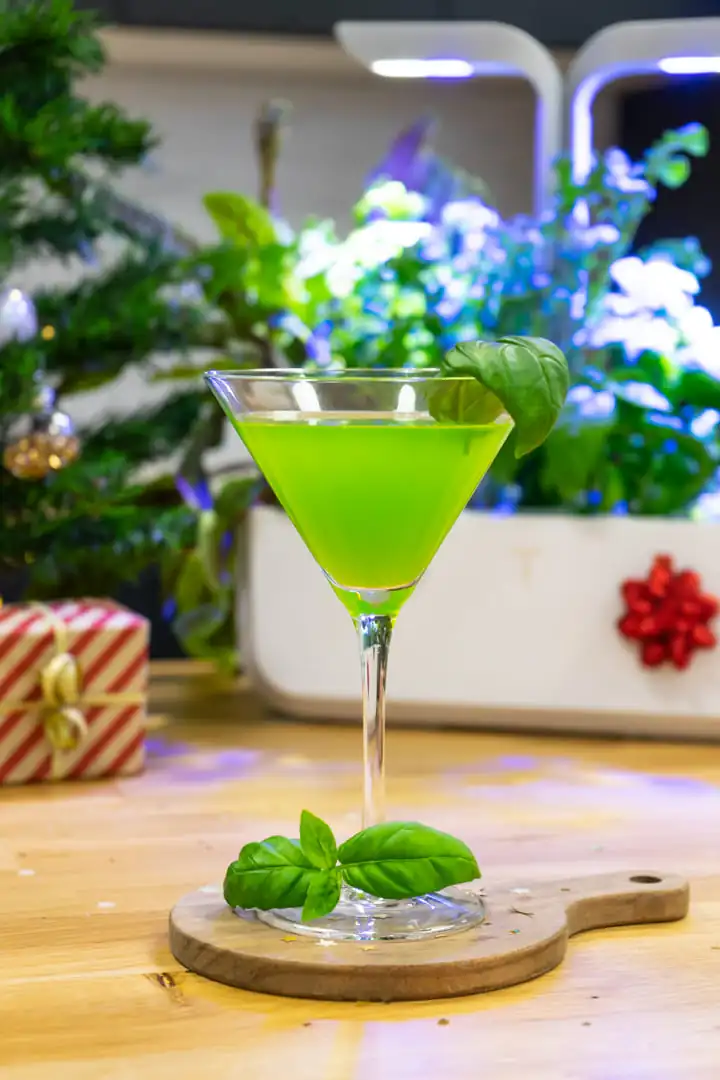 Basil-Infused Gin Cocktail


    This bold green cocktail will surprise your guests!
Ingredients for 1 person
7cl of gin
3cl cane sugar syrup
3cl lemon juice
10 basil leaves
         Mix the gin with 9 basil leaves, keeping one for decoration. Strain the mixture through a fine sieve to avoid leaving the leaves in the mixture.
          Mix together the flavored gin, lemon juice and cane sugar syrup.
         Pour the contents into the glass of your choice and garnish with the basil leaf.
      The original taste of this cocktail will surprise you, you just have to enjoy the evening!
      Happy Christmas Eve!