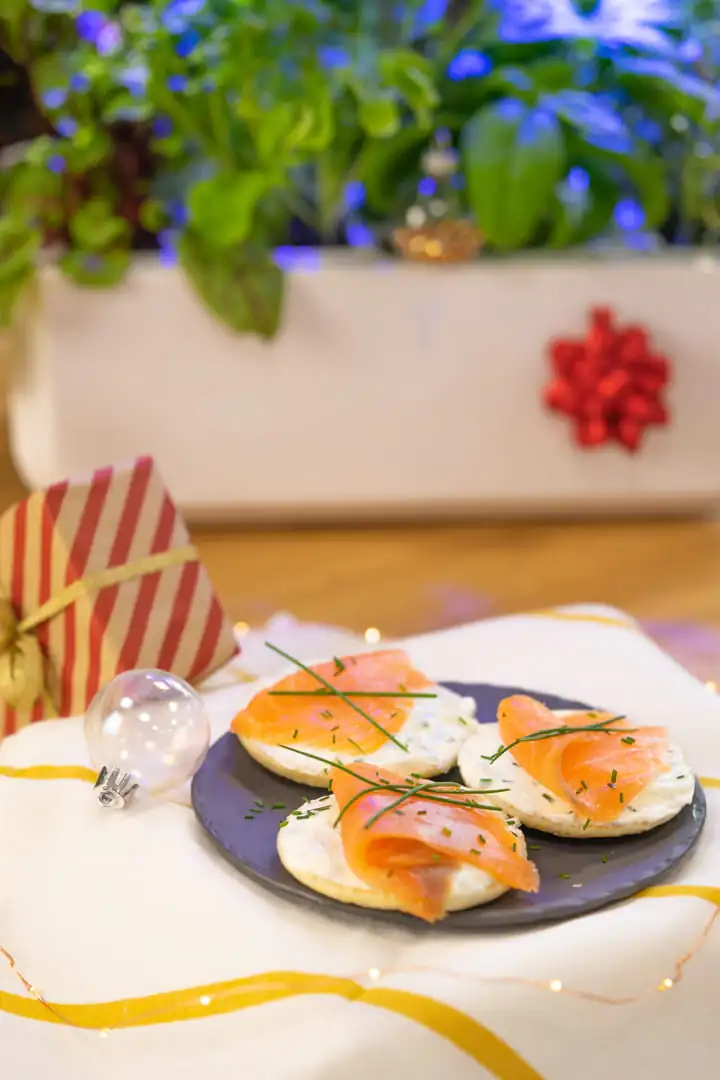 Blinis and fresh cheese with chives, topped with smoked salmon
    This holiday classic will be ready quickly and effortlessly, so you can enjoy
    your evening with your guests!
Ingredients for 1 person
2 slices of smoked salmon
A few sprigs of Véritable® chives
Fresh cheese such as St Morêt
Blinis, 3 if they are large, double if they are small
Juice of 1/2 lemon
Salt and pepper
         In a bowl, chop chives. Add cream cheese, lemon juice, salt and pepper. Mix well.
          Reheat blinis if desired, just for a few seconds so mixture doesn't melt.
         Spread cheese on blinis, then place a piece of smoked salmon on top. Sprinkle with chive sprigs for decoration.
       It's time to enjoy a delicious meal with your guests!
      Merry Christmas!