Zimmergärten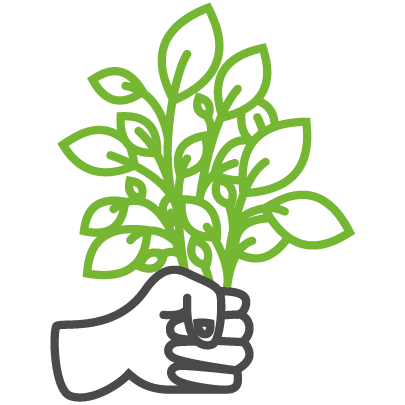 Fast-growing, gourmet flavours
Véritable® gardens are designed to provide the best growing conditions for your plants.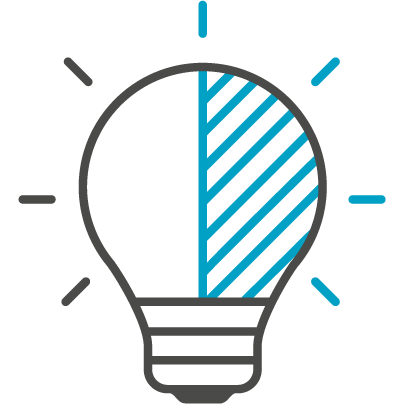 LED lighting with day/night cycle
Your garden is self-sufficient: plug it in, let it grow, harvest! Enjoy your plants hassle-free. Lighting is controlled automatically.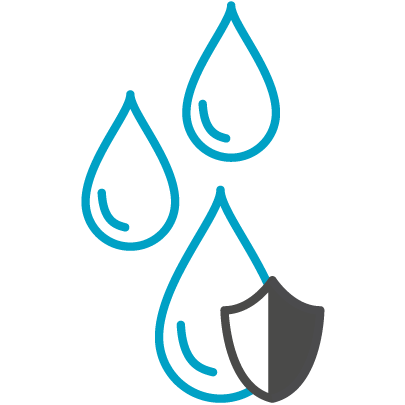 Automatic watering
Inutile d'arroser votre potager. Le réservoir d'eau intégré offre jusqu'à 4 semaines de tranquillité. Remplissez-le uniquement lorsque le potager vous le signale.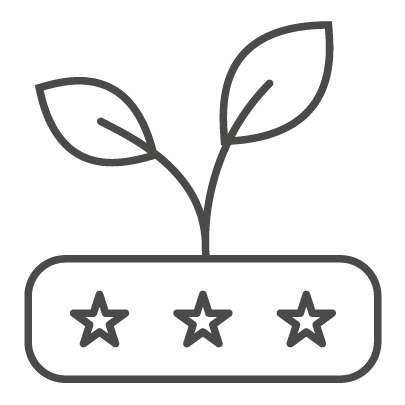 Germination guarantee
The Lingots®: our innovative, eco-friendly refills. Guaranteed to grow: your Lingot® did not sprout? Claim a voucher!
Which Véritable® garden is right for you?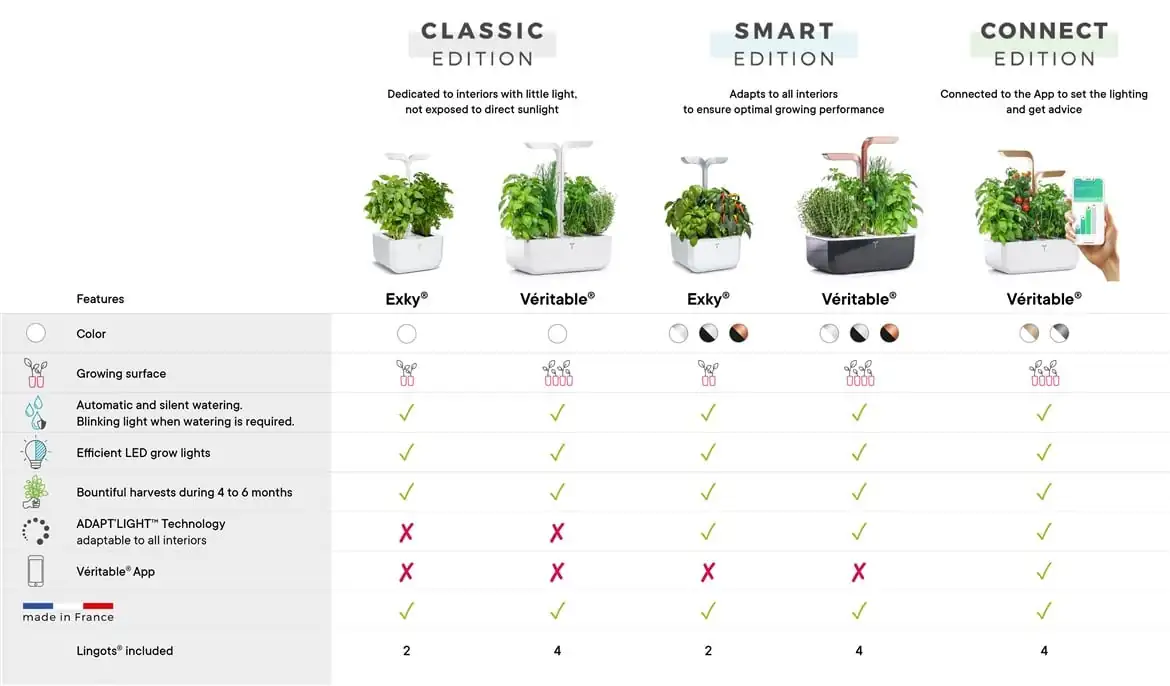 Located near Lyon, in Auvergne-Rhône-Alpes, Véritable® has been designing and manufacturing its indoor vegetable gardens in France since its inception.

At the heart of our DNA, French and local manufacturing is an assumed choice. We work with many industrial partners in the region and participate in nearly 300 indirect jobs.

Internally, we carry out all product assembly, quality testing and logistics.
Having aromatic plants at your fingertips to concoct tasty meals is now possible thanks to your Veritable® indoor garden! Enjoy now fresh basil, chives, mint, wild strawberries and many others.
Veritable® indoor gardens are designed to allow everyone to grow many varieties of plants at home. Everyone can rediscover their favorite plants, their true flavors, textures and above all their nutritional benefits. Indeed, by adopting the Véritable® indoor garden, you are sure to harvest local plants, rich in nutrients, in taste, and above all that have been grown with love! Moreover, with our 74 varieties of edible plants, you will be able to travel around the world thanks to original aromatics of which your palate has no knowledge yet.
Veritable® gardens are equipped with the latest technological innovations, particularly in terms of lighting, which makes them very autonomous and efficient.
All gardens are equipped with LED technology. Resulting from 2 years of Research & Development, it makes it possible to offer a complete light spectrum and optimal light intensity for our many Lingots®. In addition to the lighting, these indoor gardens work thanks to a passive hydroponics system, also developed in-house. The lighting of SMART & CONNECT gardens has an additional function: they adapt to their light environment.
Don't wait any longer and order the indoor garden that suits you right now!