Véritable®, de autonome kruidentuin voor binnen
Kweek je eigen aromatische kruiden, eetbare bloemen en baby groenten het hele jaar door zonder moeite !
Autonoom
De Véritable® Garden werkt autonoom. Hij zorgt voor automatisch licht , irrigatie en voeding van de planten. Je hoeft alleen te oogsten !
Efficiënt
De Véritable® Garden is een concentratie van technologieën. Het zorgt voor de perfecte groei-omstandigheden voor elk type plant en dat resulteert in hoog kwalitatieve en een flinke oogst.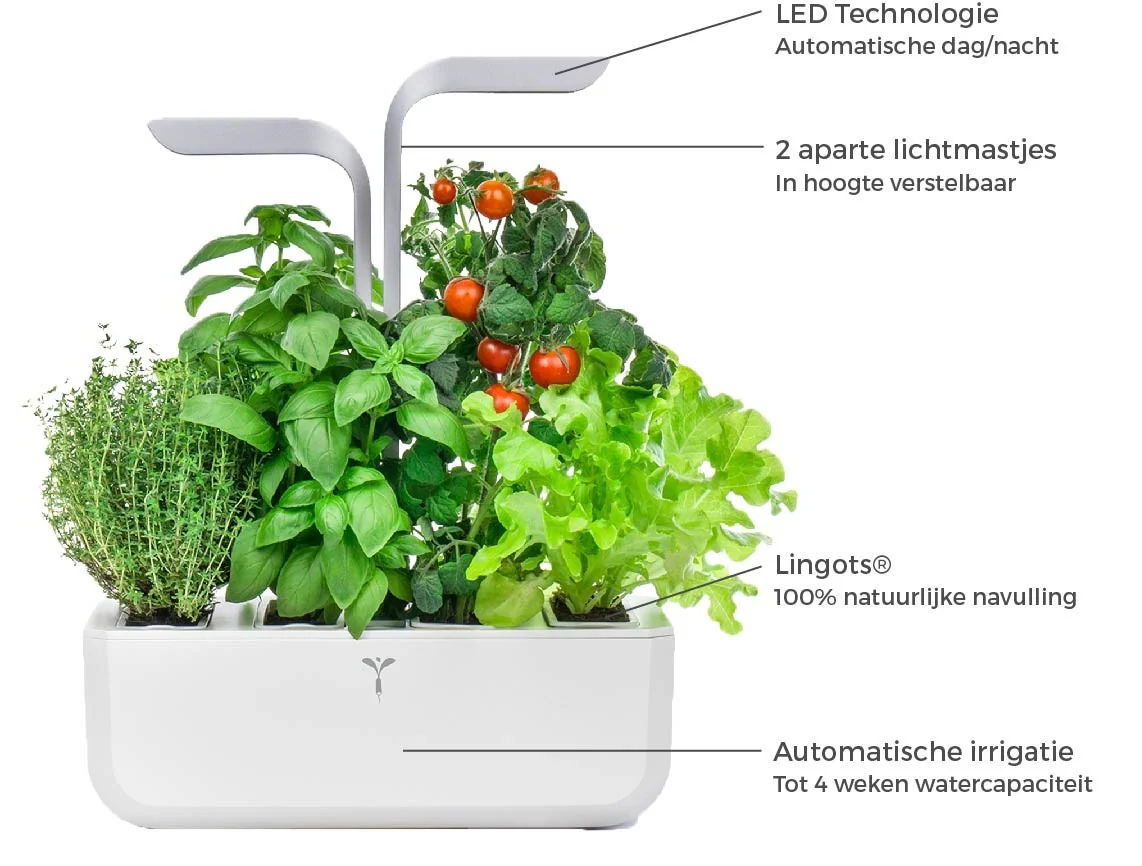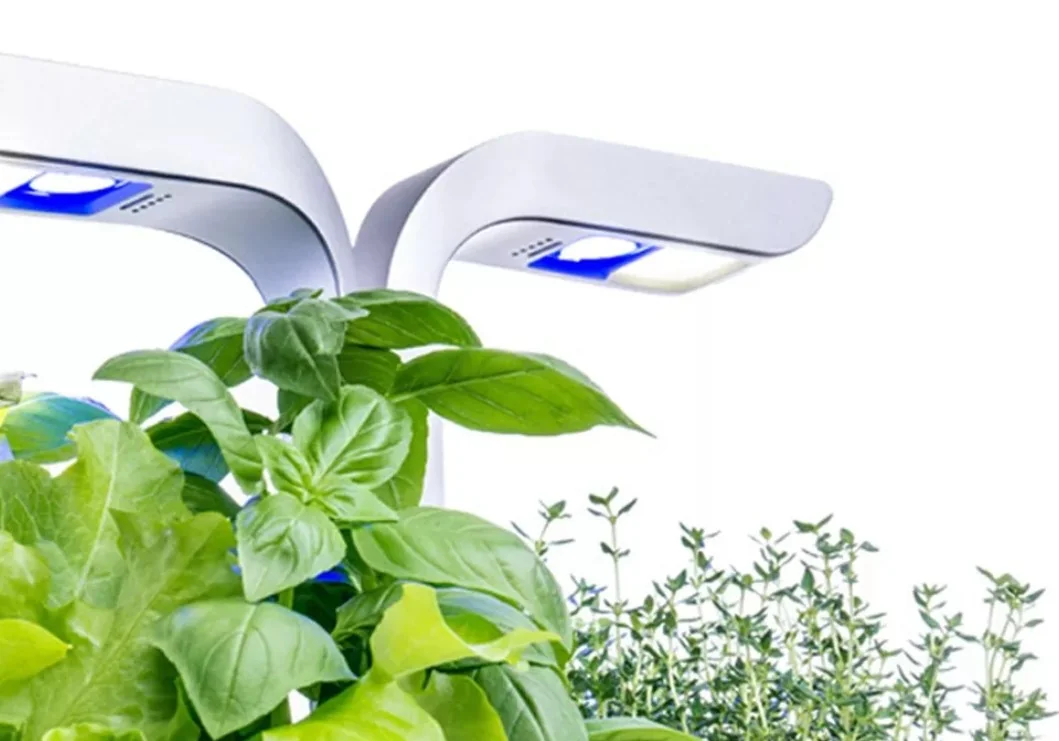 LED Technologie
2 jaar onderzoek heeft geresulteerd in de Véritable high end LED technologie met een kleurspectrum speciaal aangepast voor eetbare planten. Zijn specifieke kleur en prestatie zorgen voor de ontwikkeling van de essentiele olien van de plant, hierdoor krijgen uw planten een optimale smaak.
SMART Versie
Wil u uw tuin voor binnen plaatsen bij het raam of in een lichte ruimte ? Kies dan voor de SMART Véritable® Garden : deze past zich automatisch aan aan de bestaande lichtintensiteit. In de zon zal hij de LED lampen dimmen voor een perfectie distributie en hoeveelheid licht om uw planten de hele dag door de optimale lichtintensiteit geven..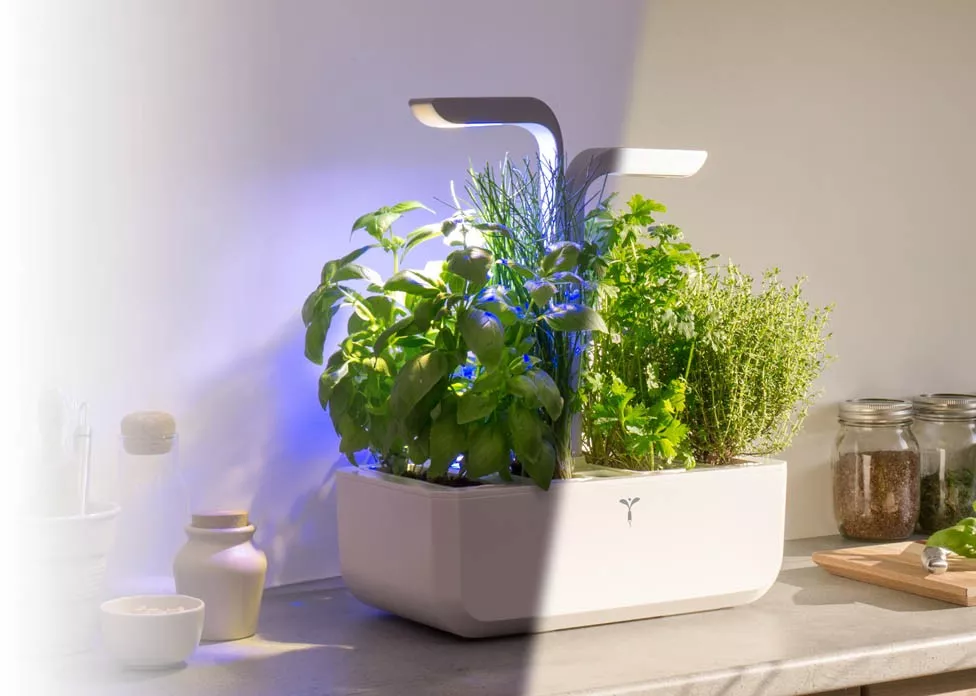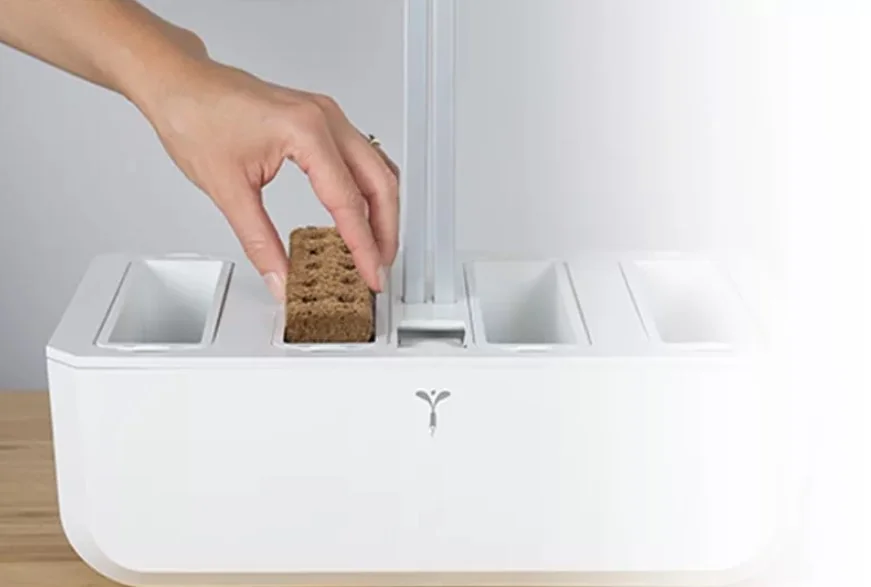 Lingot®
De Véritable® Lingots® (octrooi aangevraagd) zijn de klaar-voor-gebruik navulling gemaakt voor eenvoudig en efficient gebruik : Organische of biologische zaden Organische grond Essentiele voeding afgestemd op elke plant Alle parameters zijn geoptimaliseerd :De ruimte tussen de zaden, de diepte van de zaden, zuurstof voor de wortels... De Lingots® zijn 100% biologisch afbreekbaar en composteerbaar. Ze bevatten geen pesticides of GGO's.